Currently viewing the category: "Health Tips"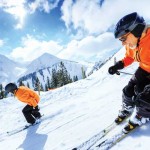 Australia is a sports-loving nation, as both participants and spectators.  Australia's mild winters mean that in most parts of Australia, participation in outdoor exercise and sports can occur all year round.  According to the Australian Bureau of Statistics (ABS), over 60% of Australians participate in sports and exercise programs.
The Medibank Private Safe […]
Continue Reading

→
Free Newsletter!

Subscribe to receive our free montly newsletter.