Currently viewing the category: "Health Tips"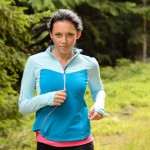 The body feels the repercussions from Sports at any level, you don't have to be an elite athlete to need Sports Physiotherapy. Athletes and individuals who play sports regularly are more prone to develop sports injuries.
Some of the common sports injuries are tennis elbow, ankle sprain, strain, fractures, herniated disc, knee injuries, Achilles […]
Continue Reading

→
Free Newsletter!

Subscribe to receive our free montly newsletter.