Currently viewing the category: "Health Tips"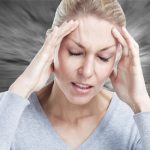 The diagnosis of cervical headache is frequently under-diagnosed. Many symptoms are similar to other classifications of headache such as tension headache, migraine, hormonal headache and even cluster headache. There may be clear dietary, environmental or hormonal triggers for the onset of the patient's headache. However, it is common that these triggers are only active when […]
Continue Reading

→
Free Newsletter!

Subscribe to receive our free montly newsletter.