Currently viewing the category: "Health Tips"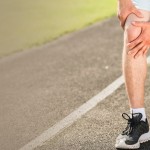 Soft tissue injury is an injury to any of the soft tissues of the body. The most common soft tissues injured are muscles, tendons, and ligaments. These injuries often occur during sports and exercise activities, but sometimes simple everyday activities can cause an injury.
Sprains, strains, and contusions, as well as tendinitis and bursitis, […]
Continue Reading

→
Free Newsletter!

Subscribe to receive our free montly newsletter.