Currently viewing the category: "Health Tips"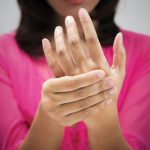 The wrist & hand form a precision instrument allowing performance of highly skilled tasks with great power or pinpoint accuracy. Injury to the hand or wrist can deprive us from achieving the most simple of tasks. Wrist pain or injury is common and can usually be successfully diagnosed and treated by your physiotherapist. Wrist pain […]
Continue Reading

→
Free Newsletter!

Subscribe to receive our free montly newsletter.